ARINGO has been helping professionals get accepted to Top10 MBA programs for 13 years, making us one of the most experienced admissions consulting firms in the industry. ARINGO assists its applicants in choosing the most appropriate programs, developing an application strategy and assisting in the writing of a resume (CV), strong essays and throughout the recommendations process. ARINGO also offers assistance with interview preparation and with scholarships.
The GMAT course in Yoel Geva is the most rigorous and comprehensive course available to Israeli students. It is the only course in Israel that specializes in preparing candidates to excel the GMAT for top ten MBA programs. Each candidate receives full training for the quantitative, verbal, IR and AWA sections, as well as all the necessary preparation for the TOEFL, and a free consultation meeting for his or her MBA application.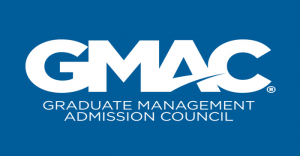 The Graduate Management Admission Council is a global, nonprofit association of leading business master's schools. Founded in 1953, GMAC is actively committed to advancing the art and science of admissions by convening and representing the industry and offering best-in-class products and services for schools and students. We own and administer the Graduate Management Admission Test exam, which was first administered in 1954 and today is relied on by more than 7,000 business master's and management programs worldwide. The GMAT exam is the most widely used exam for graduate business school admissions, with more than 200,000 test-takers every year. GMAC's other premier assessments include the NMAT by GMAC™ exam, for entrance into master's management programs in India and South Africa, and the Executive Assessment, which is specifically designed for Executive MBA programs around the world. Visit gmac.com for more information about the Council and mba.com to learn more about our products and services for students.