Representative names and positions:
Michael Wort | Assistant Director Marketing and Recruitment | [email protected]
Royi Gottesdiener | INSEAD alumnus
Kobi Shkuri | INSEAD alumnus
Ygal Haenel | INSEAD alumnus
Alexander Shmuilovich | INSEAD alumnus
Ran Avissar | INSEAD alumnus
Open chat hours: 17:00-18:00
School brochure: click to open
Q&A with admissions: click to open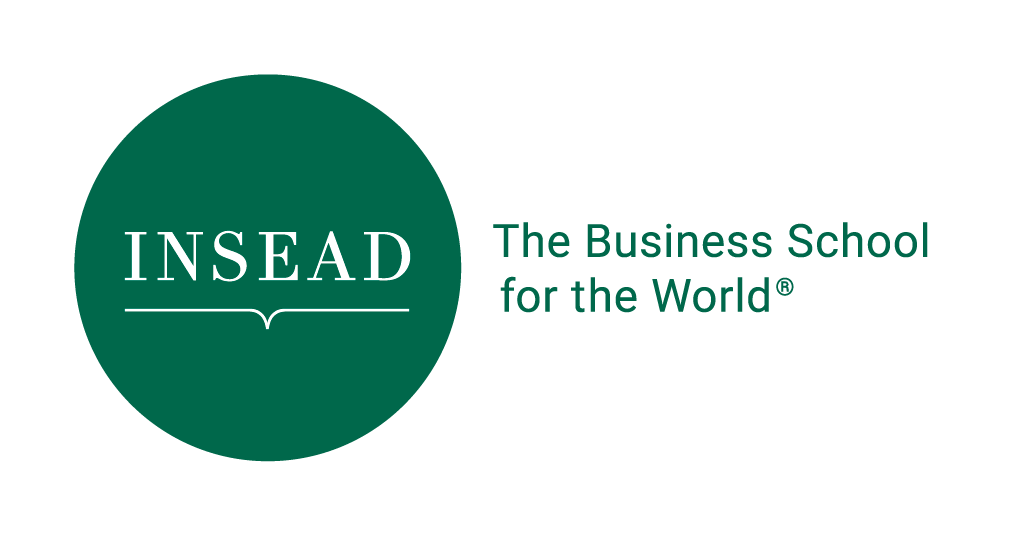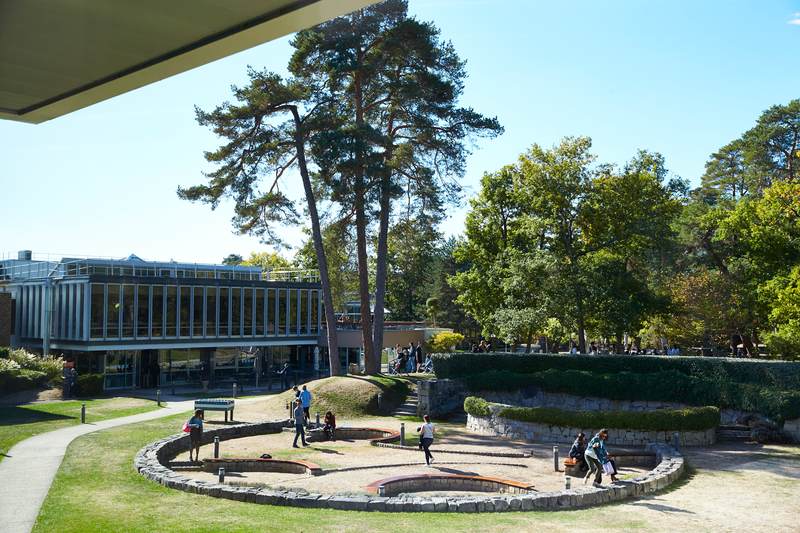 what will be the application fee for starting the process ? how can i get the LOR format
Application fee A fee of €250 must be paid online with a credit card once you have submitted your application form. Please note that this application fee is non-refundable and that your application will not be evaluated until the correct fee has been received.
Two professional recommendation letters are required, providing information about your leadership and management potential. As such, at least one recommendation should come from your workplace; your current supervisor or manager is usually a good choice. The other recommendation should be from someone who has had a chance to evaluate you in a professional setting, for example, a client, a former supervisor or a colleague from your community service or extracurricular activities. Academic recommendations are acceptable but they are less likely to address our main interest, which is to assess your ability to work with and manage others as well as your potential for senior management. If you feel it would add value to your application, you may also upload an optional third letter of recommendation as part of the supporting documents. It is important to note that your recommenders can submit their online letters to us at their earliest convenience after receiving their links, and no later than 48 hours after the application deadline, to which you are applying.
You will input your recommeders email addresses into the online application form and then press a button to trigger emails to your recommenders. They will be asked about how they know you, asked to comment on your potential, strengths and weakness, adaptability.
Questions are closely related to the admissions criteria.
Is there any eligibility criteria on the base of work experience
Hi Ali, the range is normally 2-10 years work experience but there will be exceptions from time to time. Average work experience is 5.5 years.
Wecome everyone to the INSEAD chat.
Hello! My name is Ofek Yariv from israel. Thank you for time!
Hello, are there any Maths or computer pre-requisites for applying to MBA program?
your time*. I would like to ask, what is the weight (in percentage) of the GMAT score of all the application process? and what is the GMAT average?
Hi everyone, my name's Roy I'm a 19J from INSEAD, feel free to reach out to me with questions
Hi Roy, do you have fewer slots in your class this year due to deferrals from last year?
Hi Keren, you will have a quantative element as part of the GMAT test but there is no separate maths prerequisite.
Hi team, does applying in early rounds gives any sort of advantage?
Hi Yoni, you can apply in any round and will have similar chances of being accepted.
Hi Shimi, there may be some deferrals but not such an amount that will impact admission
Hi Shimi, the last year has been quite unique but chances for places will be the same as in previous years.
Hi Roy, what are the dates to apply this year? would I need to present GMAT scores before applying?
Hi Ofek, academic capacity (GMAT plus your transcipts from your studies will form 25% of the overall assessment)
Hi Itay, how can we help?
I wanted to ask how do you treat people with ~10 years of experience? Do you recommend such people (if they are good enough) to come to INSEAD?
Hi why didnt you answer my question?
Hi Itay, there is no maximum number of years experience to enter in the programme. However recruitment can be more challenging for those with more work experience than 10 years as recruiters can be selective.
Consequently, most students with more work experience will not necessarily be looking at post-MBA entry positions.
Guest T - this is Mike Wort. Recruitment for INSEA
I see. Do you have different offerings for more experienced people at INSEAD?
You can apply without a GMAT score although your file will remain incomplete until your score is submitted. Most applicants with therefore wait until they have a GMAT score before submitting their applications.
Hi Team, is it possible to work part-time while enrolled in the INSEAD's MBA program?
It's a modular programme for people with more work experience. Average work experience is 13 years
Hi, will it positively affect my candidacy if I am referred by a mentor who is an Insead alumn? He may send a note to admissions supporting my candidacy but I havent worked closely enough to get a recommendation.
Hi Keren, it's not possible to work part-time as the programme is very intense.
Guest S
In order for alumni to give useful feedback they really need to know you well professionally in which case you would ask them to be one of your recommenders. If this is not the case it's better to choose people who do know you well.
Can you share more on schedule of how intense the programm? typical schedule, how many days a week etc.
Students are very busy throughout the 10 months. Classes normally start at 8.30 and will run until lunch. You might have some classes in the afternoon which will finish around 6pm but would be followed by group work, social events, assignments, classes on saturdays. Normally Sundays are free.
P1 and P2 are busy with core courses, while P3 is busy as you take elective courses AND you start looking for an internship/job
Depending on how you plan P3-4-5, you could have a period busier than the other
What is the importance of the GMAT score in the MBA application?
each period you are reffering to is 2 months right?
does the GEMBA take place in all three campuses (for instance few months in France, few months in Singapore and few months in UAE) or students stay in one of them the whole time?
Yes, each period is 2 months
Guy, GMAT is somewhat important, for you to have a certain level, but even if you have a 780 you still need a good application to get accepted
And if you have a 630, you definitely need to have an exceptional application to be accepted. It is possible, but rare
Itay, there are different sections for the GEMBA, Europe, Aisa and Middle East for core courses and then then all 3 sections in fontainebleau for the electives.
Hi, thanks for doing this. how do I choose the campus I want to study in? is it up to me or the school?
Dan, you could request a campus, and in most cases the school will let you be in the campus of your choice
Hi Dan, you will select a home campus where you will spend the first 2 periods (4 months). This will be blind to the admissions committee and will not impact your decision. After P3 you can switch campuses.
Regarding the campus switch, it is possible during the elective periods only (P 3, 4 or 5). Home campus is the campus where students are formally registered for the entire INSEAD MBA from P1 to P5.
In addition to moving between the two INSEAD campuses, students have the opportunity to take electives at Wharton, Kellogg or CEIBS (CEIBS offered only to the January class only) for one period, subject to seat availability
Is there any question I might have missed ? Any other question ?
Does INSEAD assists MBA students on P3 finding an internship/job position?
INSEAD offers job fairs, where companies come on campus
You have workshops on CVs, career planning, etc ..
You have staff members you can practice interviewing with, and you have many sessions with your peers as well
INSEAD has a CDC (career development center) dedicated to help students with their career
Hi Guest T - If you join the January intake there is an internship between P3 and P4 July August. With the September intake there is no internship although recruitment opportunities are similar without internships.
Investment Banking is the only sector to just recruit via internship. If you are interested in IB you should join the January intake.
Hi, I saw that your studies are 10 months. what are the disadvantages here vs. a two year MBA?
Will background in engineering/science will be an advantage in your MBA programme or will have no impact?
Hi Dan, that's a tough question but I'll try my best to answer. A 10-months program has TONS of advantages, but regarding the disadvantages I'd say that 10 months is extremely intense. You have to learn, network, find a job/internship (and travel) all in 10 months.
I have graduated with Hotel management. I lost the job in Airline with in 10 month experience because of covid.710 in gmat what are the chances to get the admission
There is a running joke among INSEAD students saying that you have to choose among 2 out of 3 S on any given day and cannot do all three : Sleep, Socialize and Study
Hi Ali, you can apply although its good to think about how much you will be able to contribute to your peers. Those students that are accepted with 2 years work experience normally have had a lot of exposure in a short period of time.
Guest T, about 30% of the students have a science/engineering background
would you say it is an advantage in addmition process?
It's neither good or bad. It would depend on your application as a whole. In my class I had an ex-physician and someone without even an undergrad degree.. Your application is a whole, including your GMAT, work experience, volunteering, etc ...
I do not have any substantial extracurriculars. Can this be compensated in anyway in the application?
Yoni, I'd say extracurriculars are good part of your application as you can express your non-professional interests and the school learns more about you as a person and not just as a CV, but they are not mandatory. Professional excellence is highly valued, and if your application is good, there is no need to mention any extracurriculars
Boulevard de Constance, 77300 Fontainebleau, France