MIT Sloan School of Management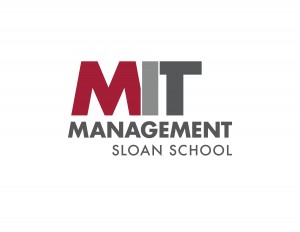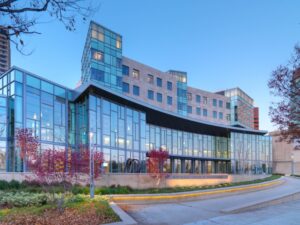 MIT Sloan School Of Management Chat
Welcome to the MIT Sloan chat! I look forward to answering your questions about the MBA program.
Hi, I have two questions: 1. Can you share about the school's culture and how it comes to reality in the school's programs and curriculum? 2. Given that about 40% are international students, how effective do you find the career counseling the school offers them? Thanks!
Hi! I wanted to know if I could visit the campus or take a tour in late August and if so who should I contact?
Hi Noy, the Sloan culture is marked by students who are humble and impact oriented. You'll see this in our hands-on, collaborative approach in the MBA. With a significant international student population, our career development team is familiar with supporting students who are seeking employment abroad, or international students looking to secure employment in the US.
Jonah, due to COVID-19 the MIT campus is currently closed to outside visitors. You will be unable to access any indoor facilities if you visit in August.
Thanks so much! it is very helpful. one more question: If I'm not able to provide recommendation letter from my current employer (in the last 3 years), how would that affect my application?
We understand you may not be able to ask your direct supervisor, but if there is another colleague from your current role, more senior to you, who can write the letter that is acceptable. You may also choose to ask a colleague from an external client you work with. If you are unable to find any recommenders from your current role, you may ask someone from a previous role.
Hi, apart from my recommendation letters, will it help my candidacy if a Sloan alumn or current student, who is a career mentor, sends a note to admissions supporting my candidacy?
Do you expect more applications this year? will it be harder to get accepted?
SD, alumni or current students are welcome to submit an additional letter of support. These can be helpful in providing additional context for the admissions committee if they know you well and have worked closely with you.
Hello, my name is Tim Hebert. I plan to apply this fall as a military veteran. Comparing some of the profiles of former and current veterans, my experience matches almost exactly with that of some veterans at Sloan. Does the admissions committee try to diversify their pool of military applicants or does the committee seek specific military specialties and experience?
Ido, we do not know yet what our application numbers will look like this coming year.
Hi, and thanks so much for having this!
Hi, what entrepreneurship courses and programs do you offer? Do you encourage to working on a venture while studying at your MBA program?
Will MIT be offering GMAT Waivers this year? I only found out that MIT did so last year
Hi Tim, it's a little of both. We are seeking candidates who have demonstrated academic, professional, and personal success while also bringing diverse experiences and perspectives to the class. I recommend reaching out to our Veterans Association to learn more about the transition to an MBA.
Keren, MIT and Sloan have a vast entrepreneurial ecosystem. Within Sloan you can choose to pursue a track in Entrepreneurship & Innovation and you'll find many resources and programs offered through the Martin Trust Center for Entrepreneurship. You can learn more here:
https://entrepreneurship.mit.edu
/
Hi! I wanted to ask how do you treat people with ~10 years of experience? Do you recommend such people (if they are good enough) to come to Sloan?
Itay, for those who have 10+ years of experience, I recommend exploring the Sloan Fellows MBA program:
https://mitsloan.mit.edu/mit-sloan-fellows-mba
. This is a 12-month program designed for mid-career professionals. You'll still earn your MIT Sloan MBA, but the program may be more aligned with your level of experience than the 2-year MBA.
Do you offer specific scholarships for Israeli candidates?
I already have post graduate diploma in Management. Can I still apply for second MBA with MIT?
Ram, yes you can apply. I would recommend that you do explain in your application why you are pursuing a second MBA.
My current professional focus is centered around Central and South America. I would like to advance my professional experience and my network within this region through internships and exchange programs, what internships and exchange programs do current students attend within Central and South America?
Rod Garcia is supposedly retiring this year- how do you see this impacting/changing the MIT Sloan community/application process?
Tim, we have a strong network in Central and South America. Sloan has a Latin America Office which coordinates much of the outreach in the area. Through action learning labs like the Global Entrepreneurship Lab (G-Lab) students have been able to work on projects with companies in the region.
Barak, Yes, Rod has taken a well-deserved retirement. While he will certainly be missed, he has established a great team and I don't expect this will change our community or application process.
Thank you, the Fellows program looks great! what is the average profile that you are looking for in this track (years of experience, background, etc.)
Hi, will there be a GMAT waiver this year?
Hagar, we will announce any updates to the testing policy when we launch the new application, which I expect to be in early July.
Hi, I am an engineer and work for a big tech. I have 3 years of experience + 3 years in the army. I want to change my career and move into consulting. is MIT "too tech" for my profile?
one question that I have = how does one fund the MBA. I calculated and it will cost like $250K
No, we have many students who pivot into consulting after the MBA.
Thank you for your answer! I registered to the next online event to learn more
What should I do if I don't have a LOR from direct supervisor? like if I started my own company?
Asaf, you may ask for a LOR from a client, investor, or a previous role.
Aside from GMAT, GPA, and work experience, what type of candidates stand out most during the admissions process? How do candidate impacts stand out to admissions?
Great question, Tim. We look for candidates that have demonstrated an ability to make an impact in their careers, drive change, and are interested in solving big problems
Hey! There are chances to get into MIT MBA without full time job experience after graduate? I'm going to graduate in 2023 from a good university as an engineer and I've been 4 years in the army before starting my first degree.
Can my wife work throughout the degree?
Slava, if your wife will be traveling with you to MIT as a dependent on your F-1 or J-1 student visa, she would not have work authorization.
What is the importance of the GMAT score in the MBA application? what score do i need to have a chance?
Maor, the GMAT is one data point we use in assessing your academic ability (along with your undergraduate grades and other evidence of analytical/quantitative ability). There is not a minimum score cutoff, but the 80% range for the most recent class was 680-760
I want to work in consulting. do I do a specialization? or study with everyone else and simply find a consulting job
do I need to be American for the EMBA program? or can I register as Israeli? I want to combine work with an MBA...?
Do you have any collabartion with any other boston based universties?