Yale School of Management
Representative name: Rebekah Melville
Position: Director of Financial Aid and AdCom member
Open chat hours: 18:00-19:00
School brochure: click to open
Q&A with Admissions: click to open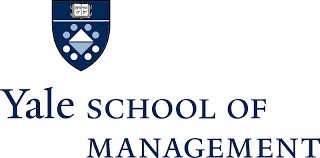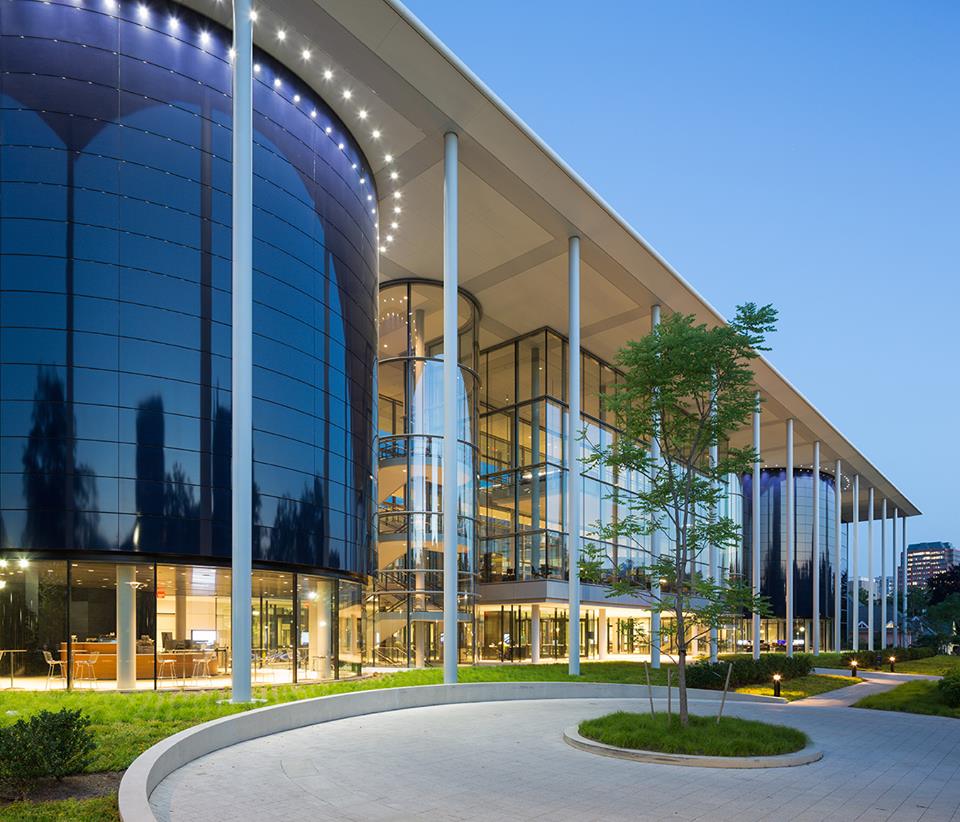 Yale School Of Management Chat
Hello, as part of my research, I noticed that there are certain electives relating to corporate social responsibility and sustainability. What is your program's competitive advantage in these fields over the programs of other universities?
Hello everyone - thanks so much for joining us today! Our admissions team is here to answer any questions that you have from 18:00 to 19:00. Please send your questions here in the chat and we will try our best to get to all questions in the order that they are submitted.
Hi everyone! Thanks for joining.
Would you please elaborate on the process of securing financial aid and what are the options available to applicants from Israel?
@Nadav - Sure, happy to comment on financial aid. All admitted students are eligible to receive merit-based scholarships from Yale SOM (and about 60% of them do). This includes international students. Grants can be anywhere from $10,000/year (so $20,000 total) to full tuition and fees. We also have a loan option for international students that allow them to borrow up to 80% of the cost of attendance for both years through a credit union line of credit.
Hi Adi! Thanks for joining and for sending this question. Companies that see sustainability as a strategic imperative and opportunity will thrive in coming decades, which is why we believe that sustainability and social responsibility are integral components of business school education today. With our school's mission being to educate leaders for business and society, questions of sustainability are woven through the curriculum through case studies, exercises, and examples drawn from current events. Additionally, many students choose to take classes at the Yale School of the Environment during their second year as our students are able to take electives in their second year at any Yale graduate school. To read more about Yale SOM's focus on sustainability and available programs, classes, clubs, and more, take a look at this link:
https://som.yale.edu/the-som-experience/interests-and-industries/sustainability
.
Hello Kate, can we apply without GMAT/GRE? are there any waivers/exceptions?
Is it possible to work during the full-time program?
Hi Noam – We require that all applicants submit either a GRE or GMAT test score with their application in order to be considered. We are unable to waive this requirement for any candidate at this time.
Hi Kate, I have dual US/Israel nationality, should I apply as Israeli (and win points for diversity) or US (and win points for being domestic and not needing a visa)?
a bit about me - female, 26, NGO experience
Hi Inbar – that's a great question. With this being a full-time program, it is very difficult to balance work on top of classes, recruiting, extracurriculars, and social life. With that in mind, students are not encouraged to work while completing their degree.
Hi Chaya, thanks for sending in this question. In our application, we ask that dual citizens include both countries and have two spaces for this purpose.
Hi, my name is Amit. I am 35. is this too old for the full time MBA? due to my age , should I aim for the 1Y?
Hi Kate, What is the average GMAT score needed for your program?
Hi Kate, given that about 30% are international students, how effective do you find the career counseling the school offers them?
Hi Amit – thanks for joining us today! When selecting our class, we find experience to be a more valuable indicator than age. Typically, those in our class have between three and seven years of experience, but we accept applicants below and above this range. This range is intended only to provide you with a sense of who your classmates will be and at what point in one's career a full-time MBA typically best aligns with career aspirations. However, if the MBA is right for you right now, it may be a great option for you.
Kate, I come from an unorthodox background. I am just finishing a service of ten years in the army. do I have to have a BA before applying to the Yale MBA?
I did many many army training courses
and am English - Hebrew bilingual
Hi Kate, as a follow-up question to the one Chaya asked, I have 3 citizenships (US, EU and Israeli). As you've mentioned, there are 2 spaces in the application. Does it matter which one I write besides the US?
Hi Alon – thanks for joining us! We do require that you have a bachelor's degree to submit an application and be admitted to the program.
Hi Roey – thanks for sending in this question. While we have just two spaces in the "Personal Information" section of the application, we do want to know of all three of your citizenships. In the "Personal Information" section, you can submit two of your citizenships and then add a quick note in the "Optional Essay" about having three and then list all three there as well.
Hi, I'm in a bit of a unique spot in that I have the credits required to graduate after my 4 year program but am looking to take 1 or 2 additional classes in the fall, so I haven't applied to graduate (although I can now, if I wanted) - can I still apply to the MBA for fall admissions 2023 (R1 pref) since I have the equivalent of bachelors?
can I do a joint MBA and LLM? I am a lawyer and debating between the two...
Hello, do you consider military experience as work experience?
Hi Lorrie – thanks for asking this and apologies for any confusion from my prior response. You must have a bachelor's or be in the process of completing your bachelor's when you submit your application. Applicants do not need to have completed their bachelor's degree by the time they submit their application but should be on track to finish their bachelor's by August of the year that they would start classes. If you apply in Round 1 of 2022, you should be ready to complete your bachelor's degree by August 2023.
hi kate, i am so exited about applying to yale!!!!
Hi Ofir – Yes! We do consider military service to be very valuable work experience and you should definitely include this in your application.
What can my wife do while I am studying. Can she work or take some courses or be involved in some of the clubs at the university?
Hi Danielle - I'm so glad to hear that you're excited about applying. For partners of our Yale SOM students, this page details just a few of the available opportunities:
https://som.yale.edu/the-som-experience/life-at-yale-som/partners-families
. We have a Partners Club at Yale SOM, partners can audit classes, and we have a great network for partners looking to find jobs in New Haven.
Hi Kate, does Yale offer exchanges? I saw there is something with "partner universities"? but they are mainly in EU, and I wanted to experience both Yale and the West Coast?
Hi Zippi – thanks for this question. We do have a global exchange program available to our MBA students. You may choose to spend a semester or a quarter studying at an overseas business school. Yale SOM maintains semester-long exchange programs with five top business schools: The London School of Economics and Political Science; HEC Paris; IESE Business School, Barcelona; National University of Singapore Business School, Tsinghua; and University School of Economics and Management, Beijing. Beyond these five programs, you also have the opportunity to propose a custom exchange program, lasting a semester or a quarter, at another school in the Global Network for Advanced Management.
Thank you so much for joining us today! If you have any other questions, feel free to reach out to
[email protected]
and we'll continue chatting there.
The chats are now closing. Thank you all for joining.
thank you for your answer.
165 Whitney Ave, New Haven, CT 06511, USA